Posted on 2016-09-12
in books, discovering
by nuria
---
He vuelto a viajar al Kailash, pero esta vez a través de la lectura, con las palabras y vivencias de Colin Thubron en su libro "Hacia una montaña en el Tíbet".
Un maestro de mediana edad, nacido en la provincia de Humla, le cuenta:

Leyéndole he sabido que la ciudad de Taklakot fue la capital del reino tibetano independiente hace mil años. Y que los tibetanos drokpa de la región intercambiaban lana y sal.
Esta es una foto que hice al monte Kailash (6.714m) en 2011. En tibetano se le llama Kang Rinpoche, preciosa joya de nieve.
Y la de unos animalillos muy especiales al inicio del kora.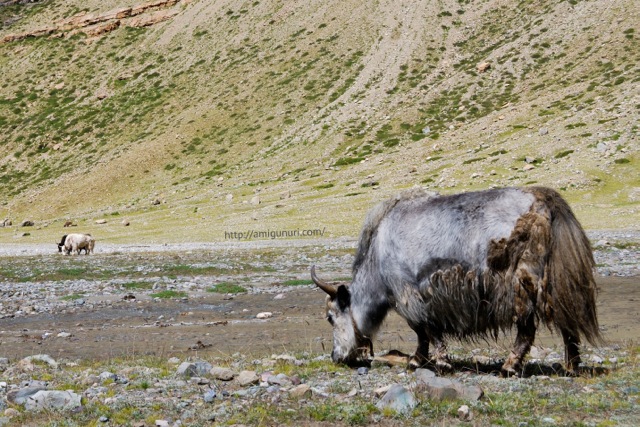 Si te apetece viajar al Tíbet a través de mis fotos, puedes recorrer mi álbum. Te podrás encontrar por el camino algunos compañeros de viaje que reconocerás enseguida.
Posted on 2015-07-31
in discovering, wool
by nuria
---
Last April, walking through Tramuntana mountains, I found a flock of sheep grazing and resting peacefully among the olives. I stopped for a while without disturbing to hear the sound of their bells.

I love the sound of bells.
Time seems to stop. These moments make me happy.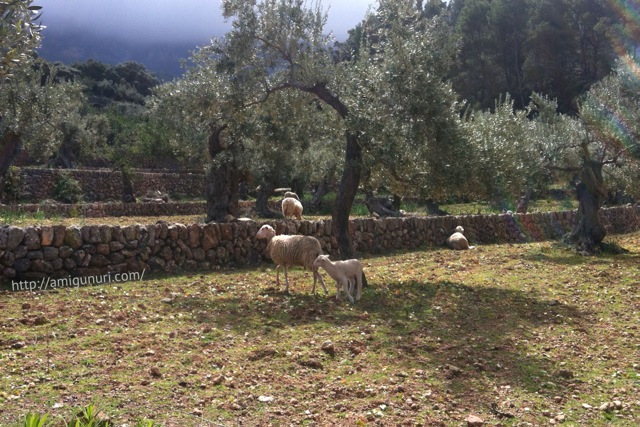 Later, this little one had strayed from his flock. She was crazy looking back with the group. All sheeps were bleating and bleating to guide her, but she don't finds a way to join them. That sound was shocking.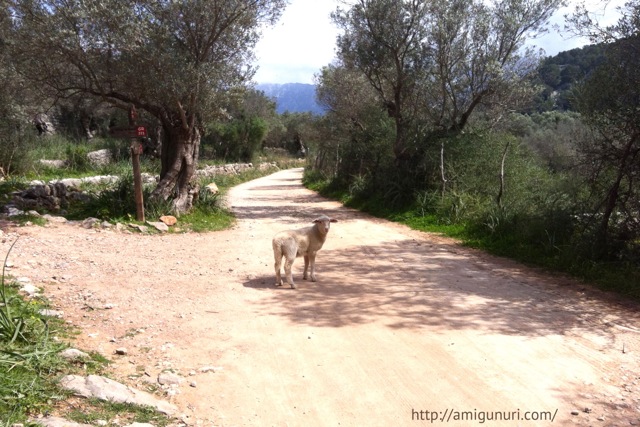 She finally got back to the flock and I felt relieved.
Enjoy mountains!