---
I hand knit this hat with a soft and extrafine 100% organic cotton and artisanal dyeing which respects the delicate skin of the newborn.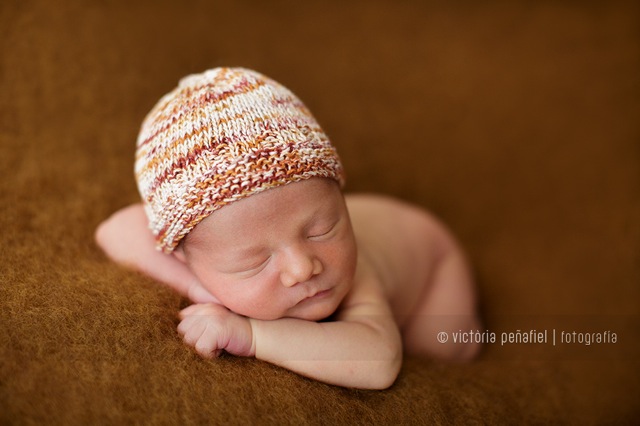 Thank you so much to Victoria Peñafiel for her beautiful photo.
Hand knit by me with love in Mallorca.
Posted on 2016-02-11
in amigurumi, books, collection
by nuria
---
Ya conoces la historia de cada una de las seis kokeshis que forman la colección: Motto, Vera, Helian, Ginger, Tima y Bétoni. Ahora las puedes ver en forma de libro en este vídeo.
Para realizar el libro he escogido un papel producido de manera artesanal en la India y que es de comercio justo. Me pareció muy bello, ya que tiene flores entre su trama -ellas forman parte de mis kokeshis- además de una textura muy especial. Y he unido sus páginas cosiéndolas y siguiendo un tipo de encuadernación japonesa.
¿Te gusta el resultado?
También lo puedes ver en YouTube. Compártelo si te apetece. Gracias.
100% Handmade with love in Mallorca