---
I hand knit this hat with a soft and extrafine 100% organic cotton and artisanal dyeing which respects the delicate skin of the newborn.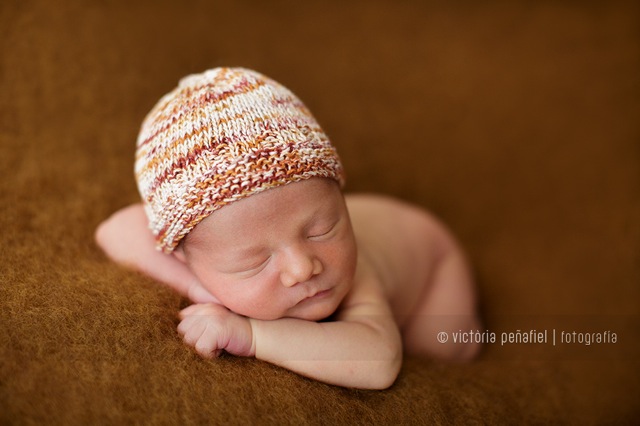 Thank you so much to Victoria Peñafiel for her beautiful photo.
Hand knit by me with love in Mallorca.
Posted on 2016-10-13
in discovering, project
by nuria
---
Hace un año paseaba por el parque Riverside de Nueva York, recordando a Lorca.
Me encantan los árboles y observar el lenguaje de sus hojas caídas en otoño. A veces se forman unos collages de bonito colorido en el suelo.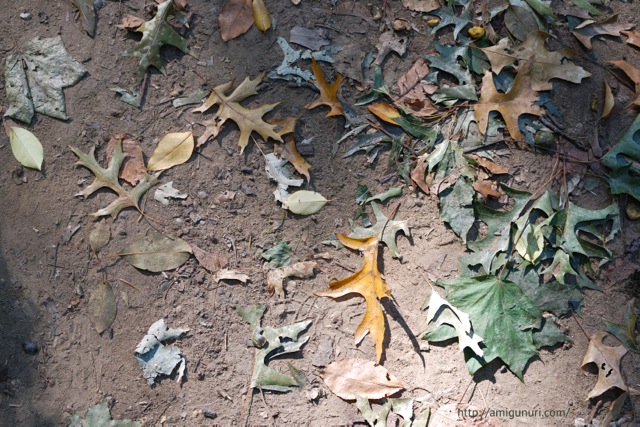 No pude resistirme y recogí algunas de ellas. Nunca sé quién es quién, pero no importa su nombre y apellido, cada una es y tiene su historia.
Las guardé entre unas hojas de papel y después de un año conmigo en la isla, las he sacado de su encierro. Su color y textura han cambiado, ahora son aún más frágiles.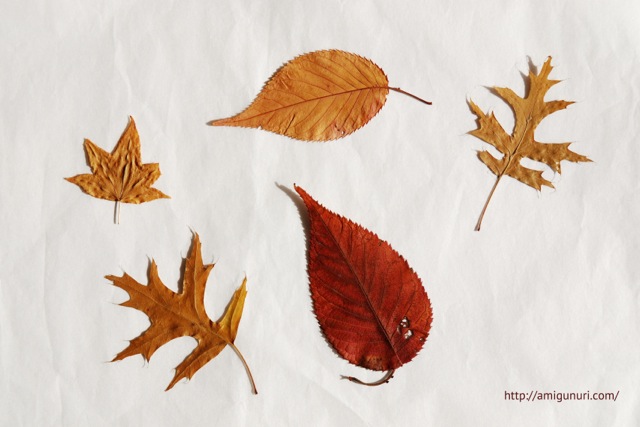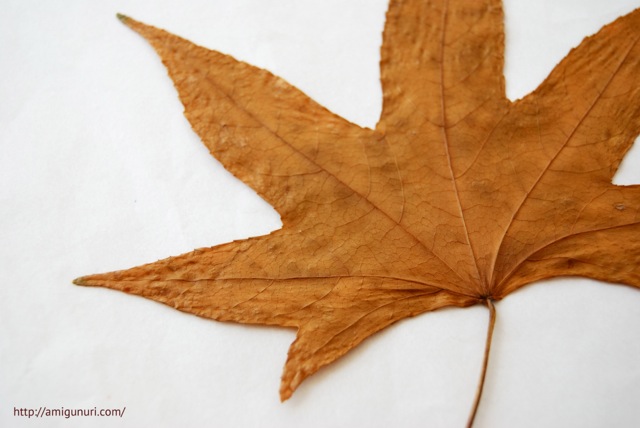 Quiero que sigan conmigo, como un recuerdo de aquel caminar una mañana de otoño por un parque de una gran ciudad y que en otro tiempo paseó un gran poeta.
Las quiero arropar con suave fieltro, envolverlas con delicado mohair…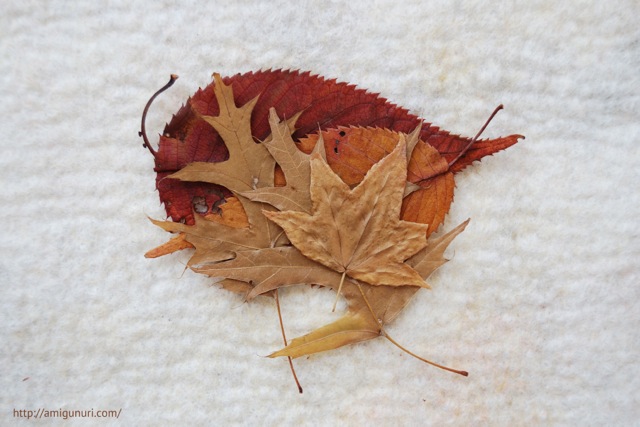 Tras el reencuentro, estamos conociéndonos, a la espera del momento adecuado para que mis manos conecten las diferentes materias. Mientras, les leo poemas en voz alta.
---
The handmade things need time. You can be skillful and faster with the technique, you need time. And it is not only the time you spend in the final implementation. Previously you had to design it. The drawing, colors, measures… You've also selected the materials, you tested them. All this takes time. And I have the impression that time is not valued.
A few months ago I finished knitting this pure wool blanket. And, just curious, I wanted to know how long I spent crocheting it, not counting all the previous steps I mentioned earlier. I spent 30 hours with the crochet hook. Five hours is the maximum time that I could be followed crocheting, my wrists and tendons suffer too much.
Another point is the materials. As you know, I like working with natural fibres and high quality. For this blanket I used 100% wool from the Peruvian highlands. It is thick and soft. To crochet this blanket, 109 x 138 centimetres, I needed 12 balls of 100 grams each.
More than 1kg of wool!
Considering the value of the wool only, this blanket cost € 105.
What I value most is the satisfaction of knitting the blanket to my liking. Next winter I will smoothly warm 🙂
100% Handmade with love in Barcelona