---
BatKid felicita a BatMan en su gran día 〜(≧◡≦)
If you want a HeroKid, ask me.
100% Handmade with love in Mallorca
---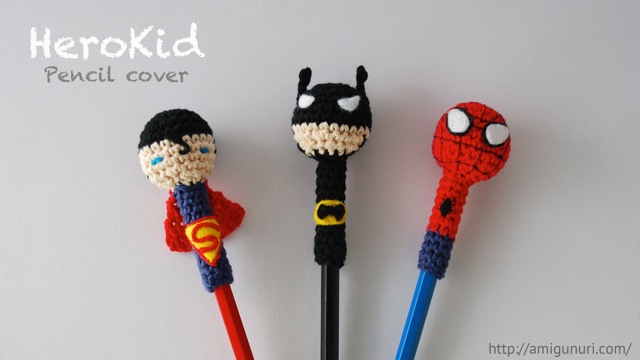 Back to school is just around the corner.
These are the superheroes SuperKid, BatKid y SpiderKid. Kids will write and explain to their schoolmates and friends the great adventures of the summer.

An amigunuri pencil cover go with your kids to school every day.
If you want another HeroKid, ask me.

100% Handknit by me with love in Barcelona