---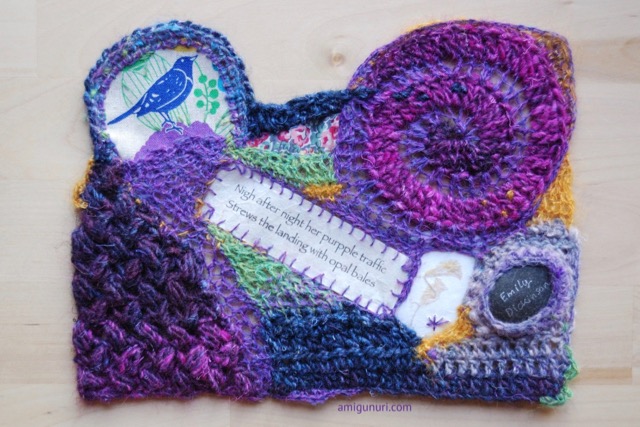 This is the land the sunset washes,
These are the banks of the Yellow Sea;
Where it rose, or whither it rushes,
These are the western mystery!
Night after night her purple traffic
Strews the landing with opal bales;
Merchantmen poise upon horizons,
Dip, and vanish with fairy sails.
"The Sea Of Sunset" by Emily Dickson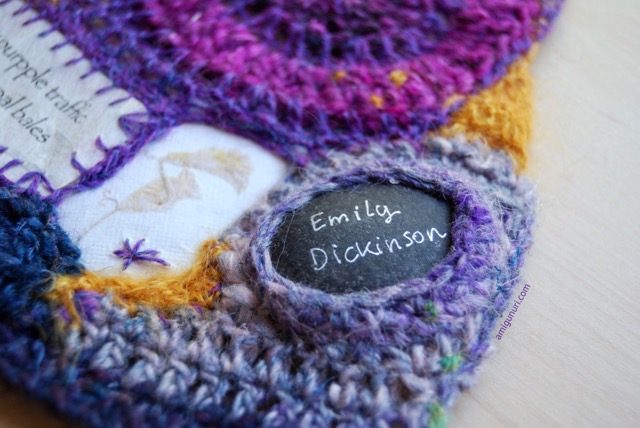 Me encanta tejer sin patrón, dejando que las emociones se conviertan en movimiento a través de mis manos. En este caso me inspiraron las formas geométricas de los minerales, sus colores, sus texturas… la puesta de sol en el mes de mayo y el trino de los pájaros, que me llevaron a este maravilloso poema de Emily Dickson. Quise incorporar algunas de sus palabras, y ahí empezó el juego, sumando otros elementos según caminaba por su poema: papel artesano, hilos, telas, una flor seca, una piedra…
Tejer es como escribir
puntada tras puntada
palabra tras palabra
creando una historia
expresándote con tus manos
agujas e hilos
pluma y tinta.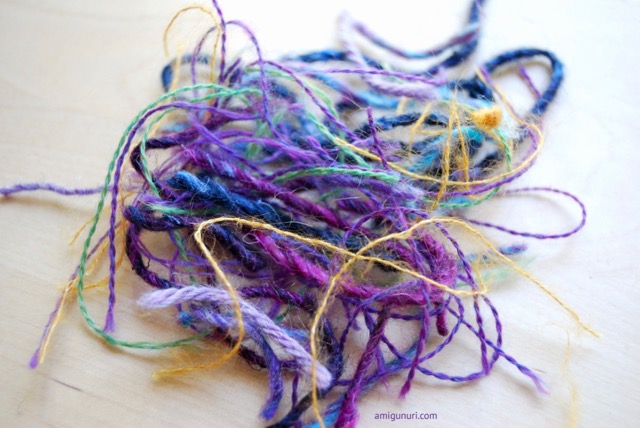 Siempre hay palabras e hilos que se quedan en el tintero.
El poema no se encuentra en este libro, pero "Carta al mundo y otros poemas" es una edición muy bella ilustrada por Isabelle Arsenault. ¿Te gusta la poesía?