---
Hand knit by me with love in Mallorca.
Posted on 2015-10-21
in amigurumi, collection
by nuria
---
Ginger es algo mágica y siempre protectora. Disfruta mucho de la compañía en silencio.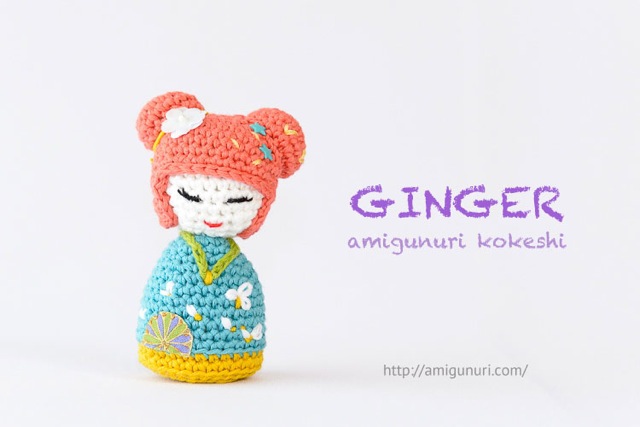 Le encanta recolectar hojas verdes de todos los tamaños y formas. Su planta preferida es el enebro. Cuando se topa con una mariposa se pierde, le gusta seguirlas en su vuelo. Pero siempre encuentra el camino de vuelta.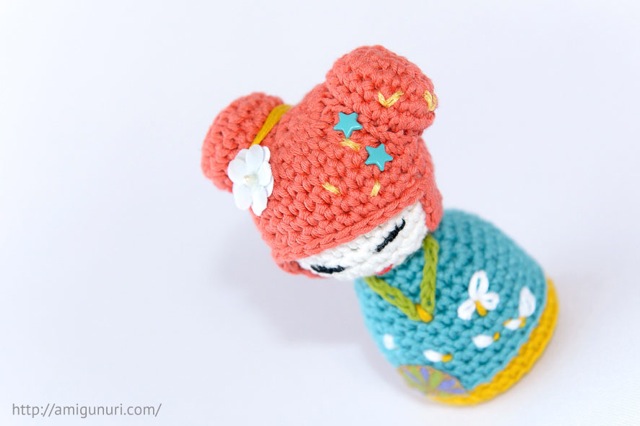 Su color preferido es el azul. Es una gran lectora de novelas de misterio.
Tiene su cajita de madera hecha a mano y pintada con pintura a la tiza. La he decorado con el papel de origami japonés que más le gusta y le he puesto una puerta corredera de vidrio para protegerla y así poderla tener entre tus manos siempre que quieras.
Si quieres adoptar a Ginger o a otra Kokeshi amigunuri, contacta conmigo.
Hand knit by me with love in Mallorca.