Posted on 2017-07-11
by nuria
---
¿Cuál es tu estilo? El mío es nadar a contracorriente…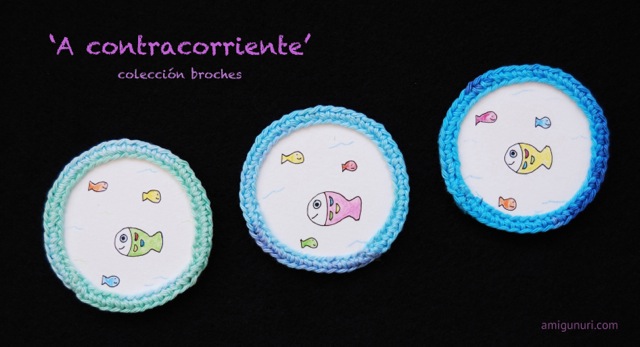 Esta colección de broches la he creado especialmente para la edición veraniega 'Splash' de ÚNIC Makers Showroom. Estarán expuestos en OPENStudio79 hasta el sábado 15 de julio.
¡No te quedes sin tu animalillo acuático preferido!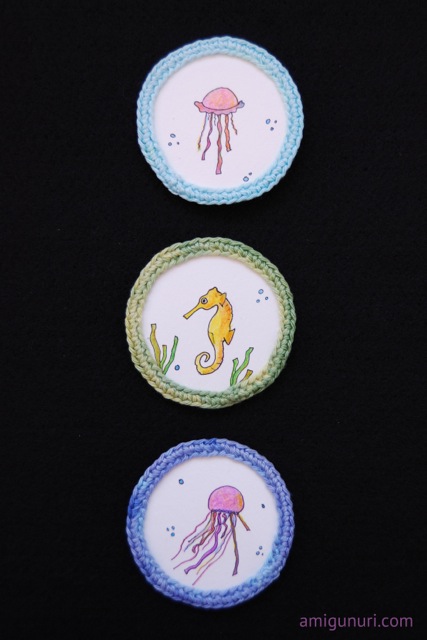 Los dibujos los he realizado a mano sobre papel de acuarela con tinta y lápices de colores y el marco lo he tejido con hilo de algodón.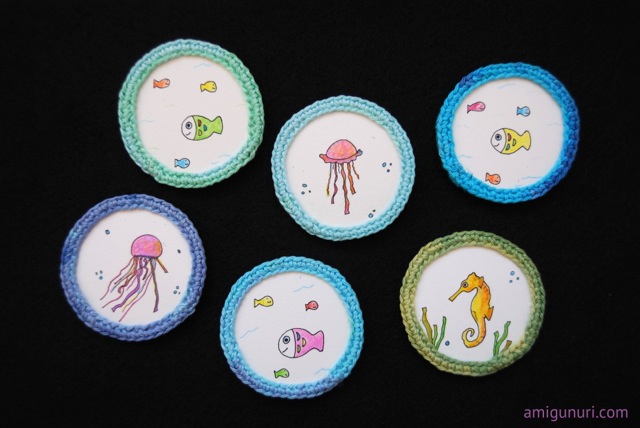 Te dejo con un poema de Emily Dickinson que tiene mucho que ver con el ir y venir en la vida.
The Sea said 'Come' to the Brook –
The Brook said 'Let me grow' –
The Sea said 'Then you will be a Sea' –
I want a Brook – Come now'!
The Sea said 'Go' to the Sea –
The Sea said 'I am he
You cherished' – 'Learned Water –
Wisdom is stale – to Me'
100% Handmade with love
---
En las profundidades del mar existe un mundo maravilloso, donde habitan seres extraordinarios. He querido tejer a las medusas porque su nombre representa la fuerza femenina, son guardianas y protectoras. Éstas se pueden tocar y achuchar, no son venenosas. ¡Atrévete!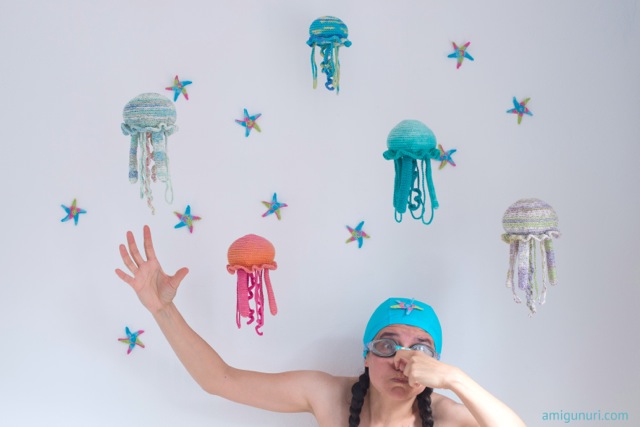 Y las he tejido especialmente para ÚNIC, el Makers Showroom más molón de Mallorca. En esta edición veraniega el lema es 'Splash'. Encontrarás otros animalillos marinos, complementos acuáticos y un mundo de artesanía que no te puedes perder.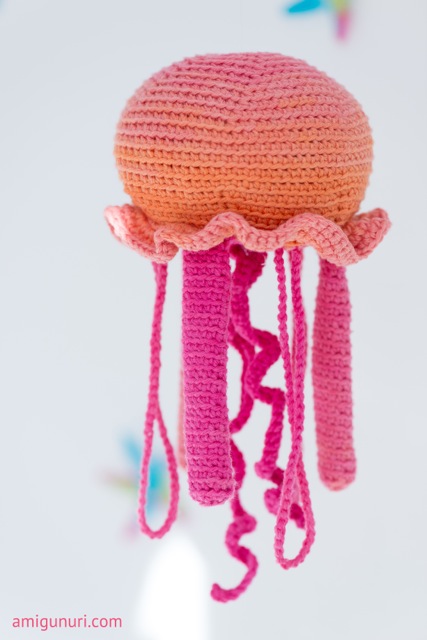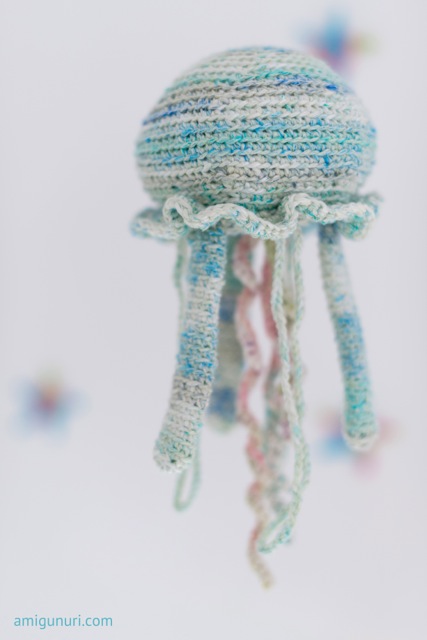 Necesito tener el mar cerca, saber que está ahí. Que en cualquier momento puedo acercarme a contemplarlo, a olerlo, a chapotear…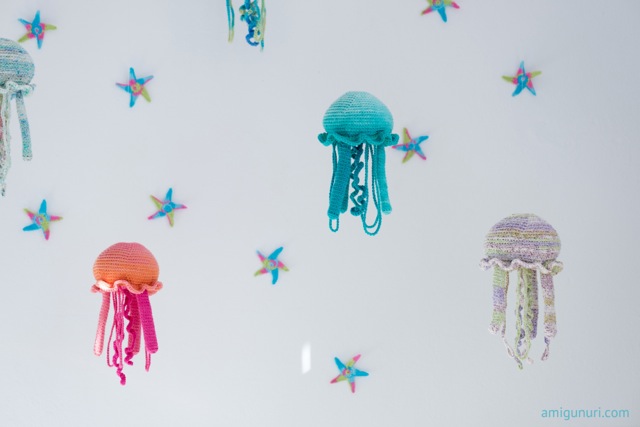 ¡Las pesqué!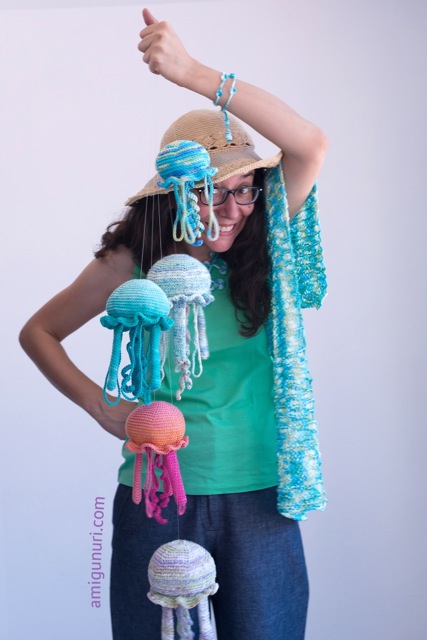 100% Handmade with love