---
Siempre hay piedras en el camino, pero…

Esta piedra la pudiste ver y tocar en ÚNIC.
Si quieres ver otras piedras tejidas, visita 'Decorating stones'.
100% Handmade with love in Mallorca
---
There are beautiful stones, but others that you find on the way are not. I have decorated these ones crocheting a cover with yarns.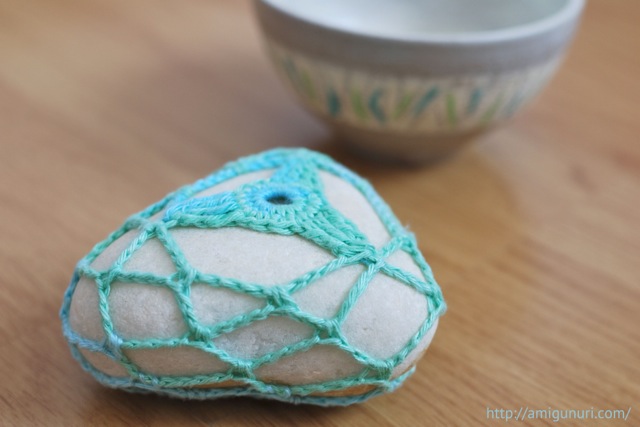 I hand knitted the cover according to geometries, angles… With colors that remember me the sea… With natural fibers such as cotton and linen.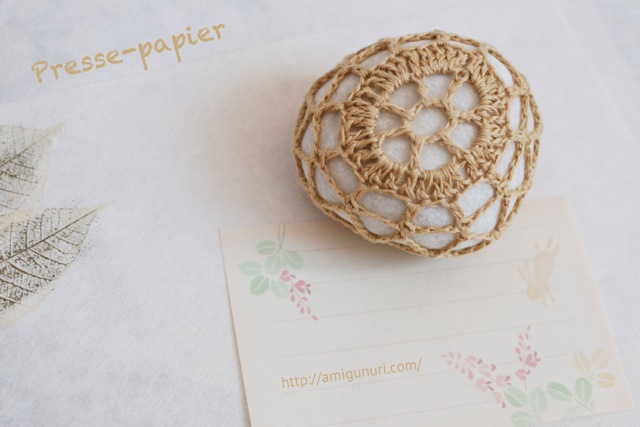 You can use it as a paperweight on a windy day.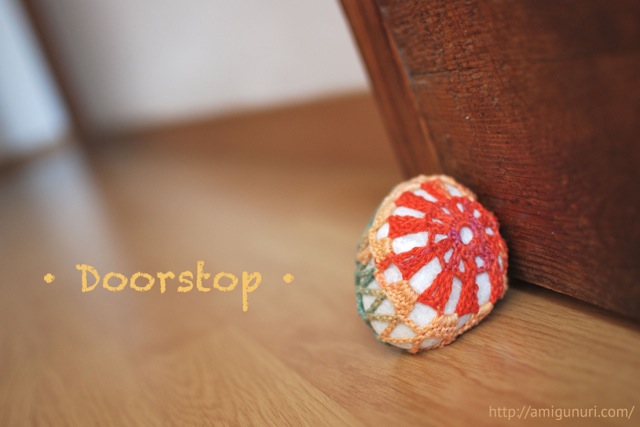 A beautiful way to hold a door. I like open doors.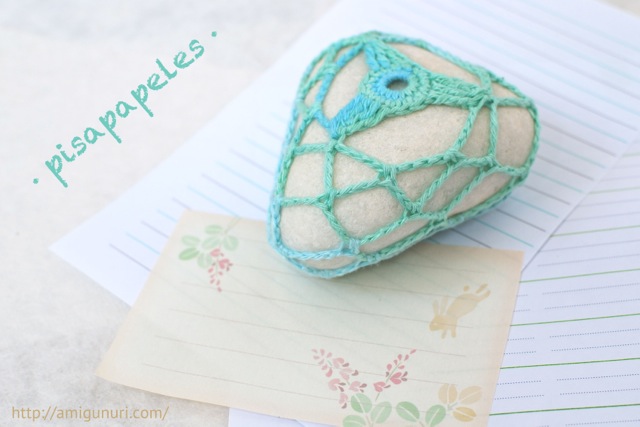 Take a stone, listen to it and handknit a lovely cover to suit it. Enjoy!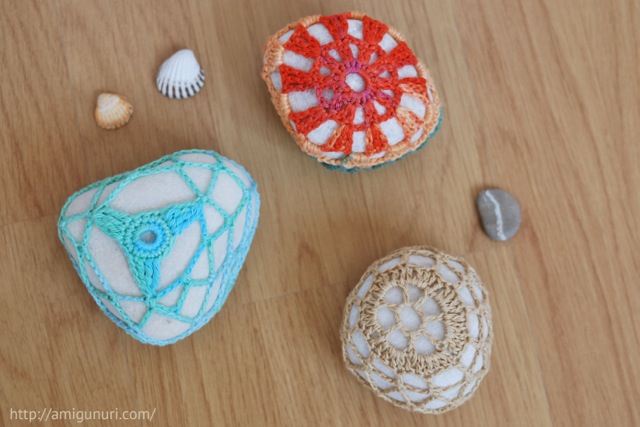 100% Handmade with love in Mallorca