---
You know 'SilkMo', the most delicate wrap. Handknit by me with a yarn that combines the finesse and delicacy of mohair and elegance of silk. Dare with 'Gold' and 'Terracotta' colors!!!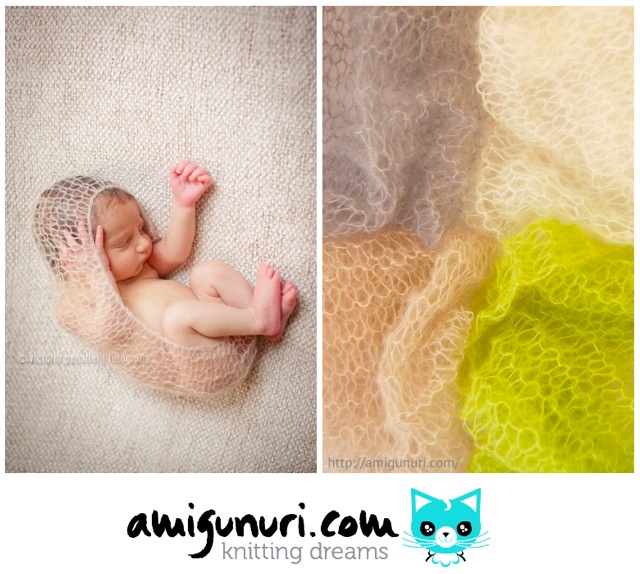 Contact me to order your 'SilkMo' wrap.
Thank you so much to Victoria Peñafiel for her beautiful photo of a newborn wrapped with 'SilkMo'.
Hand knit by me with love in Mallorca.