Posted on 2015-11-29
in accessory, customized
by nuria
---
These are the mittens I've designed and crocheted to protect my hands from the cold will come. So my fingers are free and they can continue touching 〜(≧◡≦)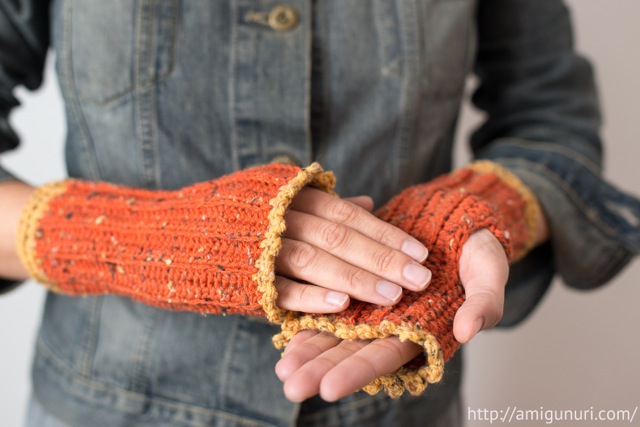 Fluffy, warm… And I love these colors.
Do you remember my previous mittens?
If you want mittens, I will crochet for you. Contact me.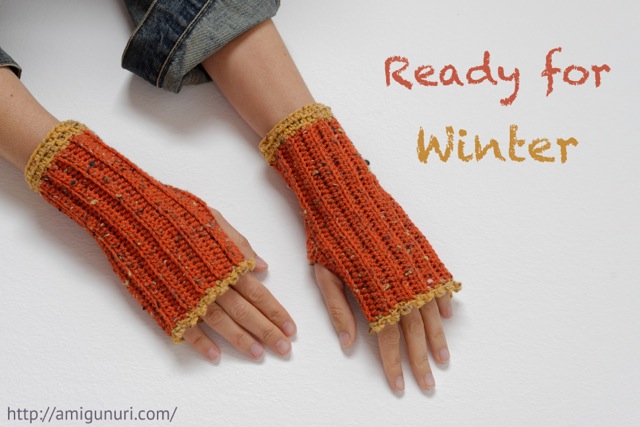 Hand knit by me with love in Mallorca.
---
'Suika' is a case to carry pencils, makeup … Whatever you want.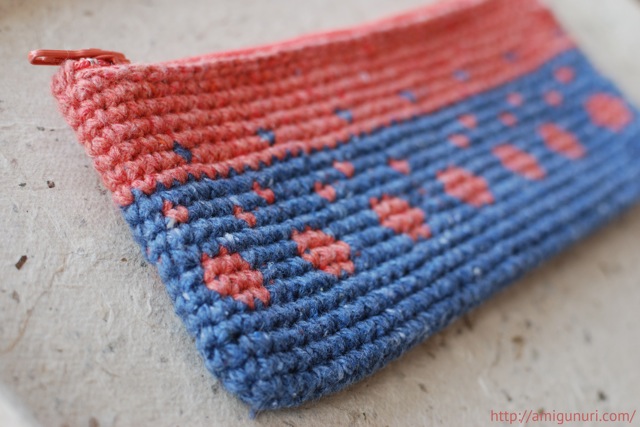 I have crocheted with recycled cotton yarn that gives it a strong and delicate texture. I have combined two colors creating a jacquard motif with circles and dots.
I love to draw with crochet hook different geometries. You can design and knit whatever your imagination wants. Create!
100% Handmade with love in Mallorca