'Suika' pencil case
---
'Suika' is a case to carry pencils, makeup … Whatever you want.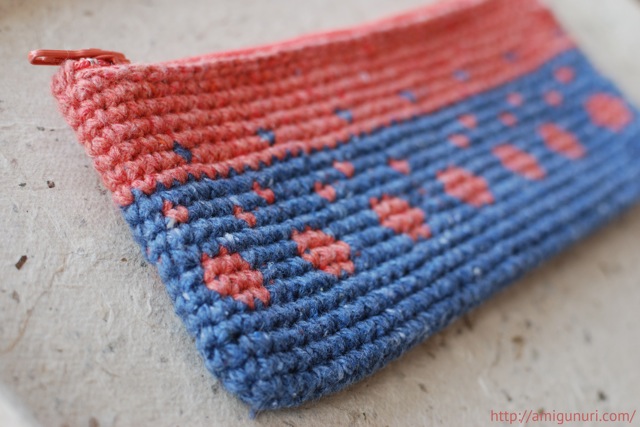 I have crocheted with recycled cotton yarn that gives it a strong and delicate texture. I have combined two colors creating a jacquard motif with circles and dots.
I love to draw with crochet hook different geometries. You can design and knit whatever your imagination wants. Create!
100% Handmade with love in Mallorca
Tags: algodón, azul, bag, círculos, complemento, coral, cotton, estuche, fibrasnaturales, ganchillo, geometrías, handknit, handmade, hechoamano, Jacquard, lunares, monedero, naranja, natural, pencilcase, reciclado, rosa, sweet, Tapestry