Bookmarks
---
Sain Jorge's Day and International Book Day is coming.To celebrate it I crocheted two different bookmarks with cotton yarn. A beautiful flower for romantic and natural people and a cupcake for the sweetest. I'll take both, which do you prefer?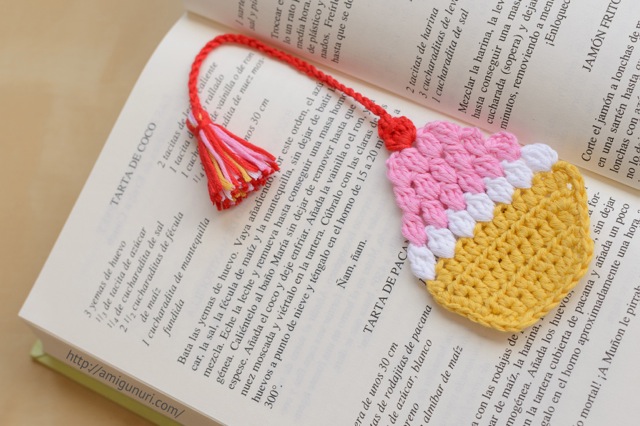 The book on the photo is Fried Green Tomatoes at the Whistle Stop Cafe, a wonderful story written by Fannie Flagg.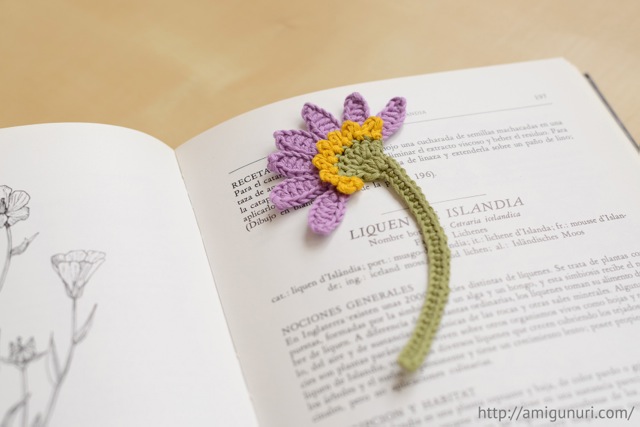 The book on the photo is The complete book of herbs and spices and it is delightfully illustrated.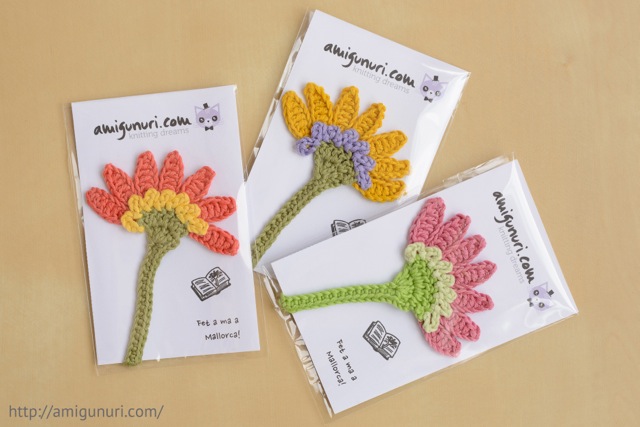 if you want a bookmark, I will knit it with for you with the colors that you like. Contact me.
100% Handknit by me with love in Mallorca