---
Do you want to learn crochet? In 4 hours I'll teach you the "abc" crochet in an unique place in Palma de Mallorca. We meet us in the wonderful studio OPENstudio79 of the artist Tatiana Sarasa. You'll love it!.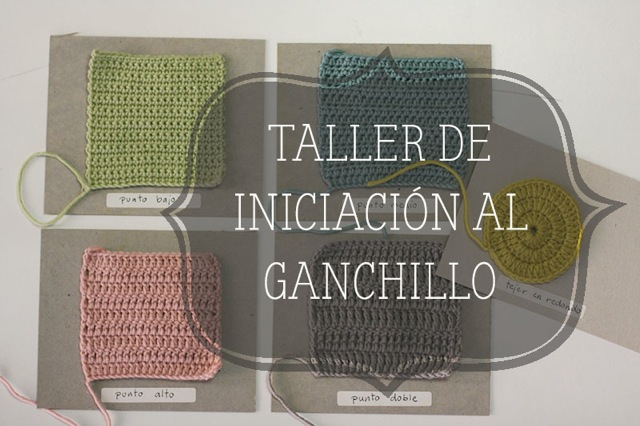 What will we do in this workshop?
– Differentiate yarns, hooks and tensions,
– Learn to knit with crochet hook in a comfortable way for you,
– Learn and perform samples of the basics crochet stitches and knit in the round.
We work stitches: chain, slip, single, half double, double, triple and rounds.

Workshop includes:
– a selection of quality yarns (Debbie Bliss CashMerino) in different colors to knit basic stitches,
– cardboards to make your little sample book of stitches which you will take home,
– hooks are available in different thicknesses to work,
– and a coffee break to recharge while we are crocheting.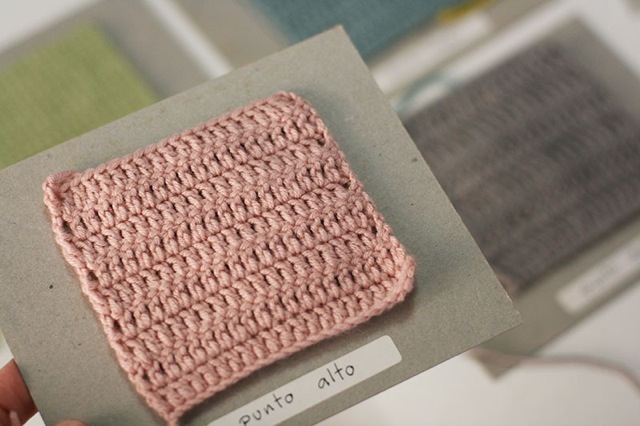 Next dates:
Wednesday 13/05/15 9:30h – 13:30h
Wednesday 20/05/15 16:00h – 20:00h
You can make your registration here or making a reservation in OPENstudio79.
If you are interested, but you can not come these days, contact me.
Photos by Tatiana Sarasa.