Posted on 2015-07-13
in books, customized, framed
by nuria
---
I have decided out of hiding my Princesses forgotten or unknown…. Do you know them? Philippe Lechermeier tells their stories and Rébecca Dautremer illustrated them colorful.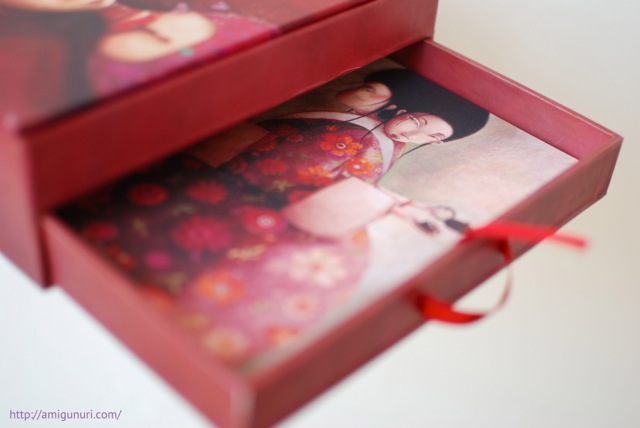 To welcome them, I have started to handknit a frame with cotton yarn so they look even more beautiful.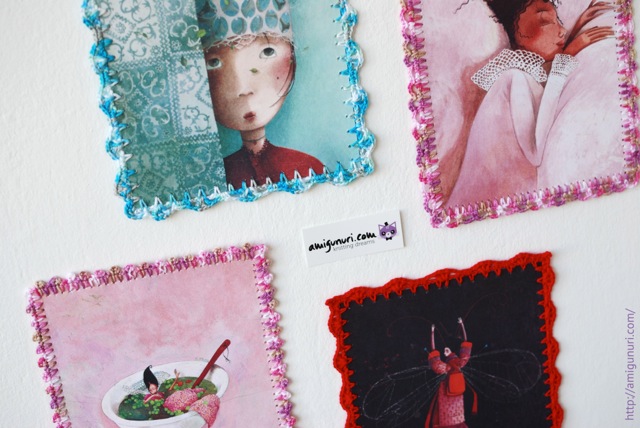 This is the princess Ephemeral of China. I have framed her in red, the color of her country, creating ripples to go with in her short flight.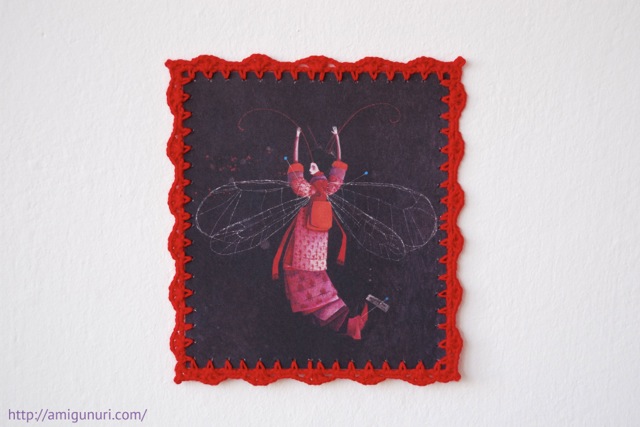 Princess Amnesia likes blue and turquoise colors. I hope light breeze returns her memory…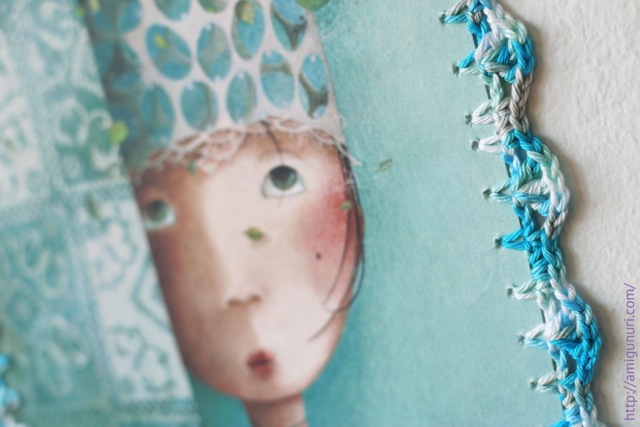 I could not handknit Blandina princess with another color that was not pink and a pattern to match her lace collar. When I look at this princess, I feel sleepy.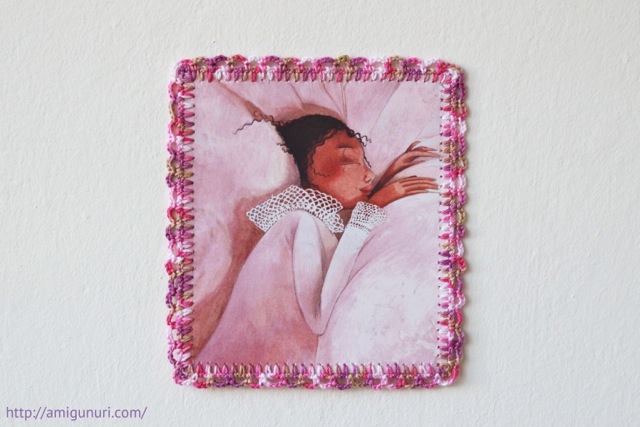 I have framed 4 wonderful princesses. The fourth one is a fundamental ingredient of the famous recipe 'princess with peas'. I have not handknitted a green frame, in honor of peas. I have preferred to create little balls of pink tones to accompany the dish.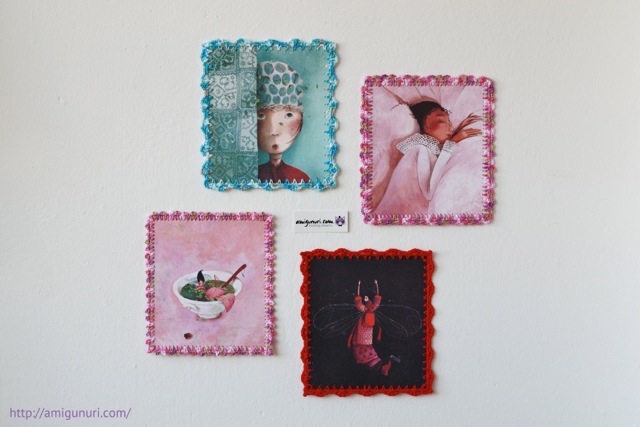 But I have 16 more pictures. As I go handknitting princesses, I'll show you them.
Which one is your favorite?

Do not miss the test on the book 'The Secret Lives of Princesses' if you want to know what kind of princess are you…
I love tales and illustrations. Although these books are addressed to children, I can not resist them. They are little treasures that you always get a little bit somewhere that sometimes thought lost. It's the magic of stories.
If you like framing an illustration, a drawing of your son… Contact me.
100% Handmade with love in Mallorca