---
El libro "El hombre que plantaba árboles" es un tesoro que hay que leer de vez en cuando, para que vaya calando e impregne bien. Un cuento muy bello de Jean Giono para no perder la esperanza y muy bien acompañado de las exquisitas ilustraciones de Peppo Bianchessi.
El papel de este libro proviene de bosques gestionados de manera sostenible.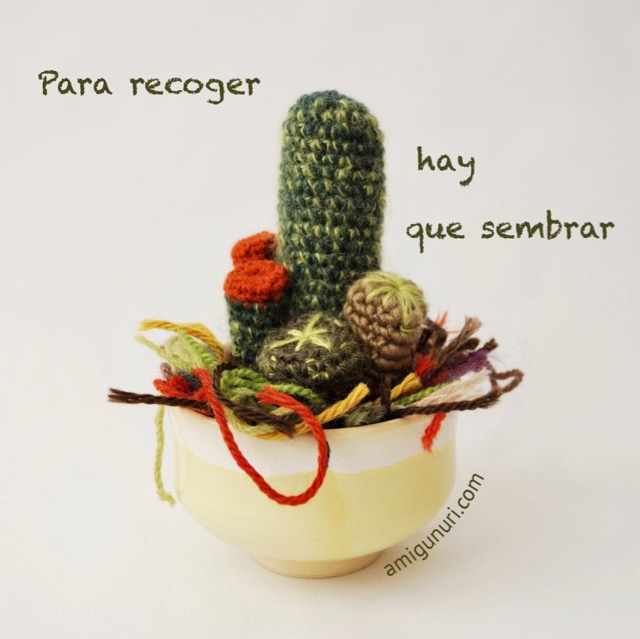 Aunque los que recojan estén aún por llegar.
---
The Manly Art of Knitting got my attention because there is a cowboy knitting on the horse, besides the title. Originally published in 1972, it is a practical guide to encourage men to knitting. The author, David Fougner, lives on a ranch in Northern California where he has raise horses since 1967. And he knits, of course.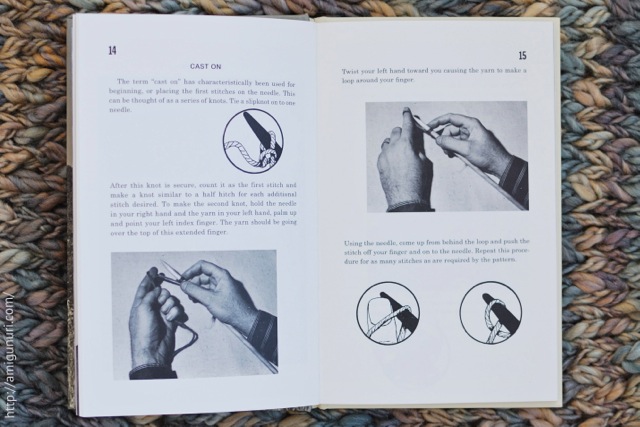 I recommend it to you, it has very interesting projects. It is a nice gift for a man who wants to get started in the art of knitting.