---
The Manly Art of Knitting got my attention because there is a cowboy knitting on the horse, besides the title. Originally published in 1972, it is a practical guide to encourage men to knitting. The author, David Fougner, lives on a ranch in Northern California where he has raise horses since 1967. And he knits, of course.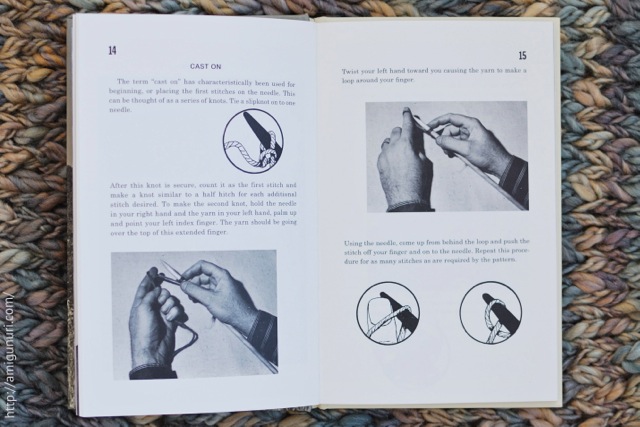 I recommend it to you, it has very interesting projects. It is a nice gift for a man who wants to get started in the art of knitting.
---
Paint the 'Spiral' hat with the color that you want.
Funny and elegant for moms and dads. An essential basic for photographers.
I hand knit this hat with a soft and extrafine 100% Merino wool, which respects the delicate skin of the newborn. There are wide variety of yarn colors to choose from. I'll find yours.

Thank you so much to Victoria Peñafiel for her beautiful photo.
Hand knit by me with love in Barcelona.