Posted on 2015-07-31
in discovering, wool
by nuria
---
Last April, walking through Tramuntana mountains, I found a flock of sheep grazing and resting peacefully among the olives. I stopped for a while without disturbing to hear the sound of their bells.

I love the sound of bells.
Time seems to stop. These moments make me happy.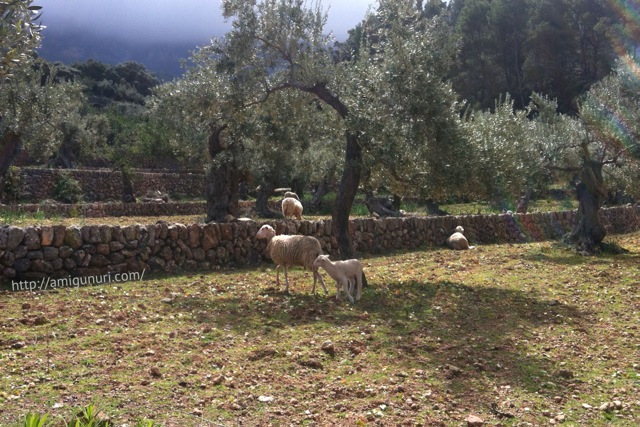 Later, this little one had strayed from his flock. She was crazy looking back with the group. All sheeps were bleating and bleating to guide her, but she don't finds a way to join them. That sound was shocking.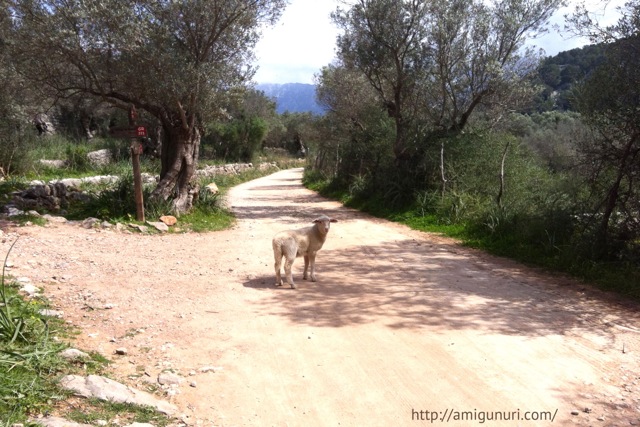 She finally got back to the flock and I felt relieved.
Enjoy mountains!
Posted on 2015-04-09
in discovering, wool
by nuria
---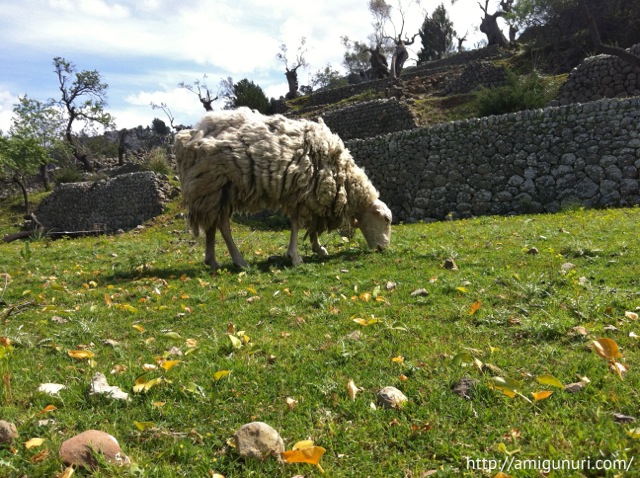 Esta oveja que pasta alegremente por la Serra de Tramuntana mallorquina, necesita una buena esquilada… ¿Qué te parece? Queda poco para una sesión refrescante.