Posted on 2016-10-23
in amigurumi, customized
by nuria
---
Sí, eso dijeron Antonella y Albert cuando se casaron. Estos son los novios amigurumis que les tejí en 2010 para la ocasión y con los que les hice esta invitación de boda.
Tuvieron mucho éxito entre los invitados y fueron los protagonistas del pastel.
Eran mis primeros pasos tejiendo amigurumis. Quizás ahora tendrían más personalidad. Pero los tejí con mucho cariño pensando en ellos.
---
The Manly Art of Knitting got my attention because there is a cowboy knitting on the horse, besides the title. Originally published in 1972, it is a practical guide to encourage men to knitting. The author, David Fougner, lives on a ranch in Northern California where he has raise horses since 1967. And he knits, of course.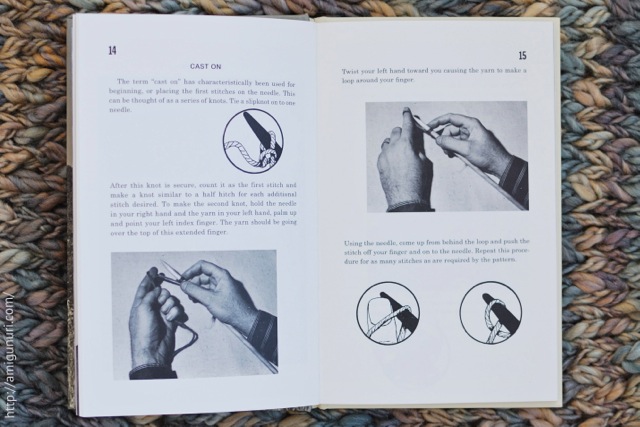 I recommend it to you, it has very interesting projects. It is a nice gift for a man who wants to get started in the art of knitting.