---
Paseando por la zona este de Harlem, en New York, me encontré con este cerezo amarrado a una valla. Estaba repleto de flores tejidas a ganchillo.
He podido averiguar que se trata del proyecto colaborativo Sakura, una iniciativa de Naomi. Ella se define como una Street Artist & Yarnist y se dedica a hacer actos de generosidad (RAGs) en su barrio. Para esta acción contó con la participación de 35 personas que tejieron 650 flores.
En próximos posts te enseñaré alguna otra foto de las flores que me encontré por esta ciudad y más yarnbombing.
¿Qué te parece la iniciativa? ¿Hay alguna parecida en tu barrio?
---
'Suika' is a case to carry pencils, makeup … Whatever you want.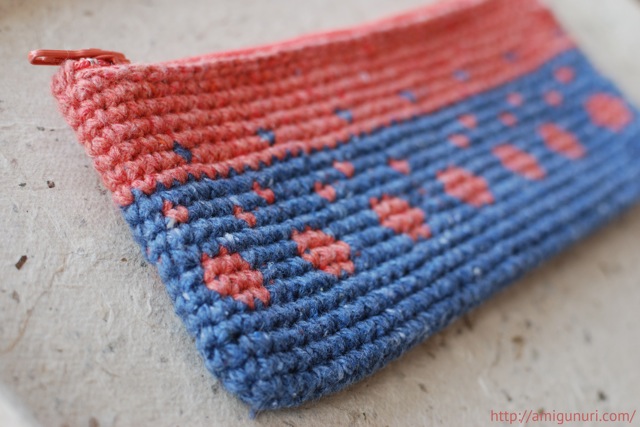 I have crocheted with recycled cotton yarn that gives it a strong and delicate texture. I have combined two colors creating a jacquard motif with circles and dots.
I love to draw with crochet hook different geometries. You can design and knit whatever your imagination wants. Create!
100% Handmade with love in Mallorca
---
'Hiru-bi' es un bolso de mano ideal para llevar tus cosas más personales.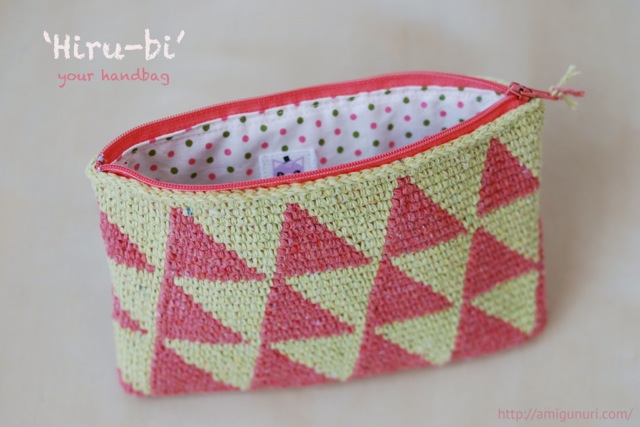 Lo he tejido a mano con un hilo de algodón reciclado que le da una textura firme y delicada. He combinado dos colores creando un motivo 'Jacquard' a base de triángulos. En el interior he cosido una tela 100% de algodón de lunares y le he puesto una cremallera como cierre.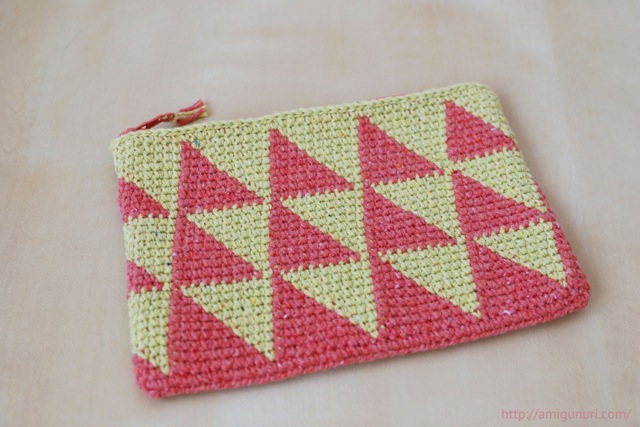 ¿Quién dice que los círculos y las rayas no son combinables?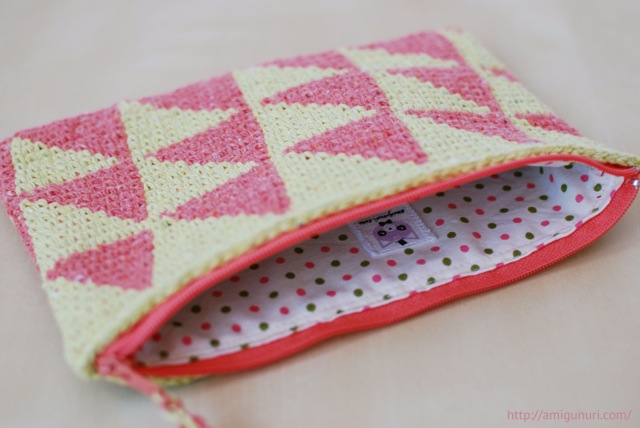 Su diseño y medidas, 21x14cm, son ideales para lucir como bolso de mano, pero también lo puedes utilizar de porta documentos, neceser o estuche. Tu eliges su uso en cada momento.

I'll knit for you. You can choose the color combination that you like.
Do not doubt, contact me.
100% Handknit by me with love in Mallorca