'Hiru-bi' Handbag
---
'Hiru-bi' es un bolso de mano ideal para llevar tus cosas más personales.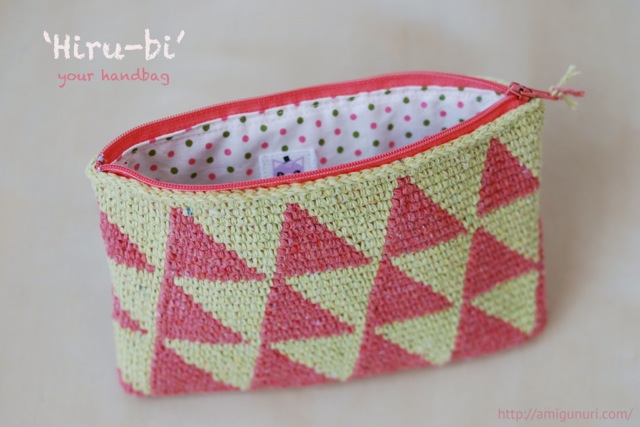 Lo he tejido a mano con un hilo de algodón reciclado que le da una textura firme y delicada. He combinado dos colores creando un motivo 'Jacquard' a base de triángulos. En el interior he cosido una tela 100% de algodón de lunares y le he puesto una cremallera como cierre.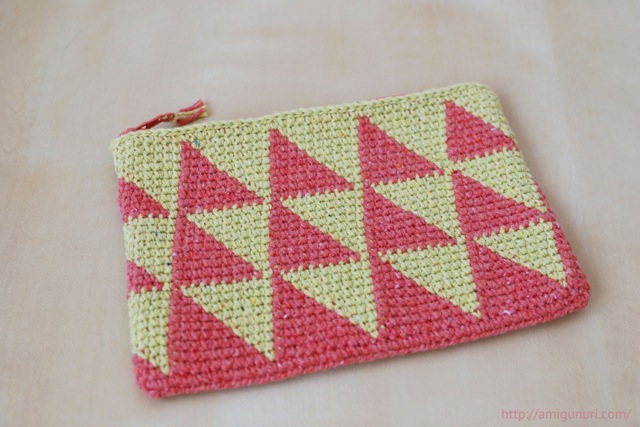 ¿Quién dice que los círculos y las rayas no son combinables?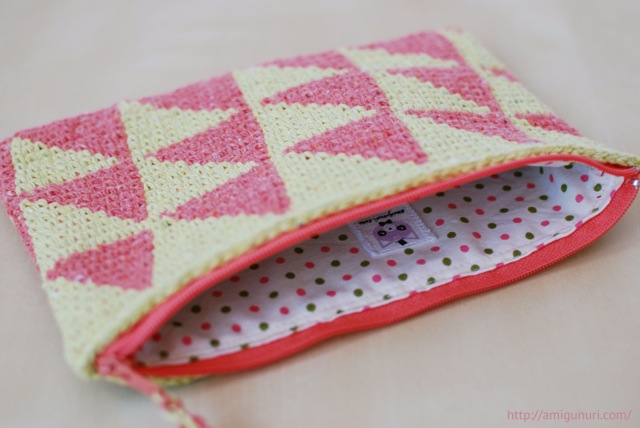 Su diseño y medidas, 21x14cm, son ideales para lucir como bolso de mano, pero también lo puedes utilizar de porta documentos, neceser o estuche. Tu eliges su uso en cada momento.

I'll knit for you. You can choose the color combination that you like.
Do not doubt, contact me.
100% Handknit by me with love in Mallorca
Tags: algodón, bolso, estuche, fibrasnaturales, geometrías, handbag, Jacquard, lunares, natural, purse, reciclado, rosa, Tapestry, tela, triángulos, verde