Chef Neichel
---
I introduce Jean Louis Neichel, a recognized mediterranean chef.
María José wanted to make a special gift to Mr. Neichel and what better than a amigunuri chef to increase his collection.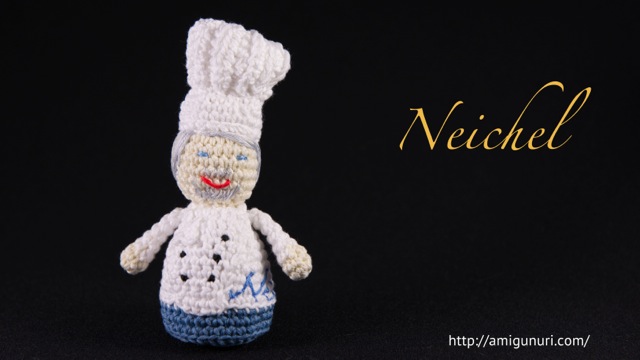 After 'investigate' him, see photos … I always start with a drawing, where I look for details.

The chef hat is essential, apron buttoned, blue eyes, goatee, hair color… and finish off embroider his name.
He was delighted!
100% Handmade with love in Barcelona