'Trena' blanket
---
Some days I'd sleep like Marco and dream I'm floating over a sea of ​​deep blue…
What he dreamed while sleeping so peacefully on the amigunuri 'Trena' blanket?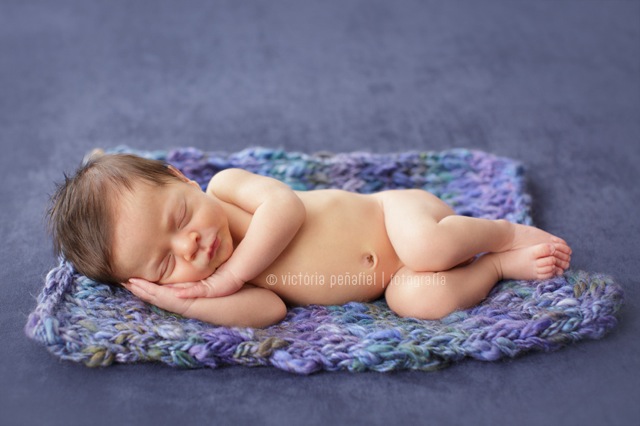 This beautiful moment has been captured by Victoria Peñafiel.
'Trena' blanket hand knit with a yarn that gives various thicknesses, creating a special texture. Two into one because the pattern is different on each side. Available in two color compositions.
Hand knit by me with love.
Tags: bebe, blanket, blue, handknit, handmade, newborn, newbornphoto, newbornphotoprop, photoprop, reciennacido, soft, sweet, wool