In the studio of Maria Dolors Just
---
I met Maria Dolors a few years ago in Santa Llúcia market, in Barcelona.
I loved their scarves, shawls and delicate foulards woven with her hands on a loom.
I visited her beautiful studio on Saturday and we were talking for a while.
It is a charming place, full of details. Breathe art.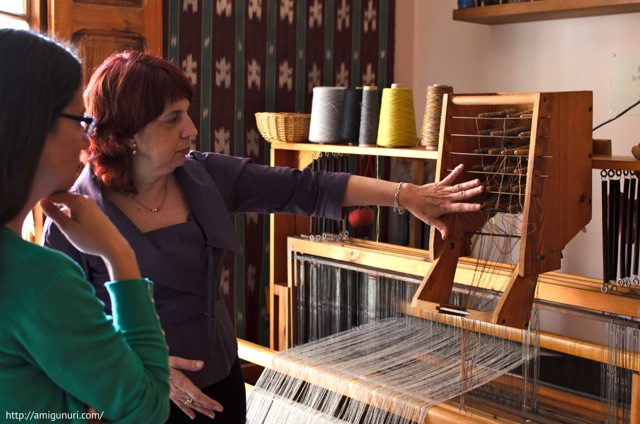 M. Dolors explained to me the way her low-warp looms work. She hand weave her designs with them. The positioning of the threads, the use of the pedals, the shuttle …
What a crazy threads!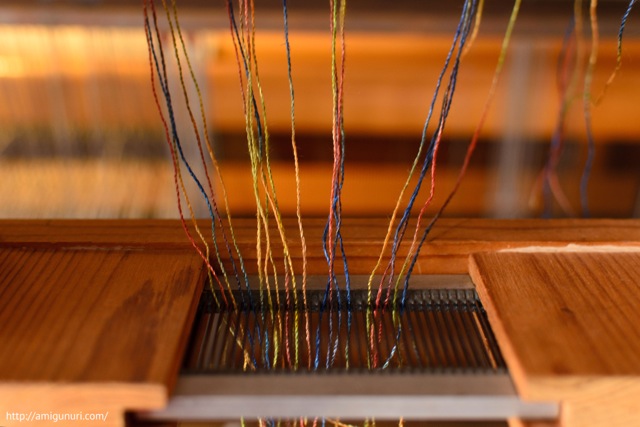 Each loom has pieces processing. Use natural fibers and sometimes adds decorative elements. She likes to create new models every season.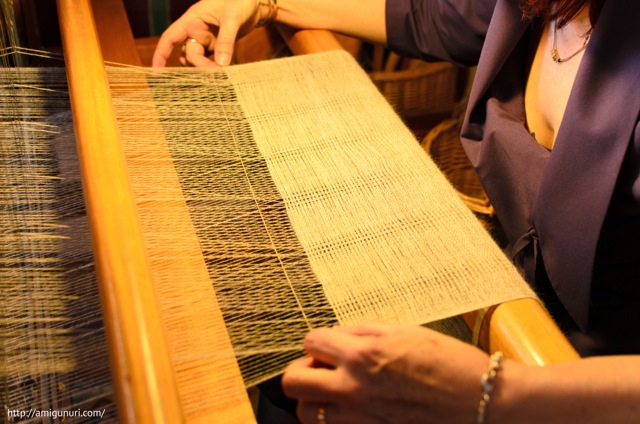 We were talking about craft, the satisfaction of creating with your hands, about life …
An unexpected morning.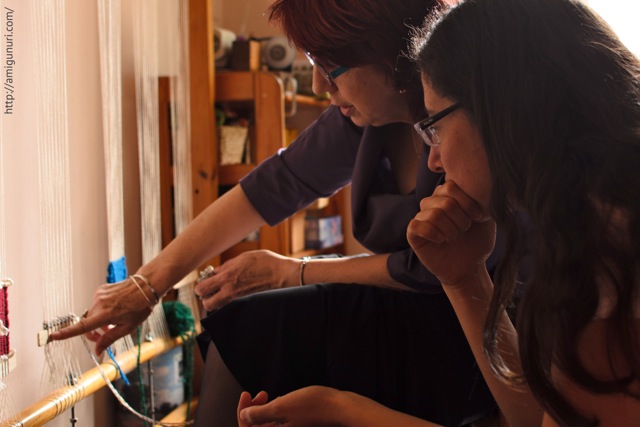 Following her instructions, I tried a small vertical loom and wove a mini tapestry.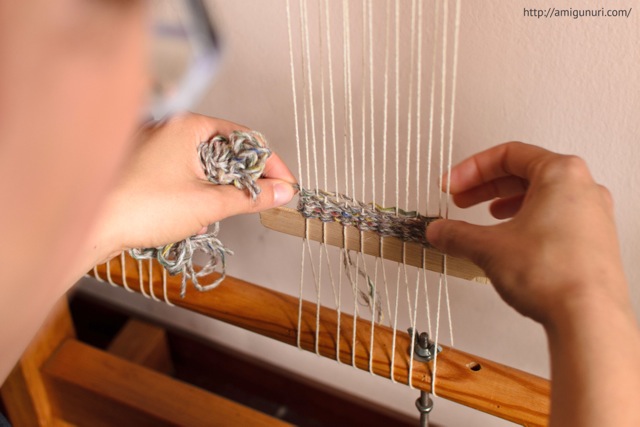 I even dared to change color and geometric form. The result xD

I leave you with her video presentation.
Tags: MDolorsJust, tapiz