---
'Suika' is a case to carry pencils, makeup … Whatever you want.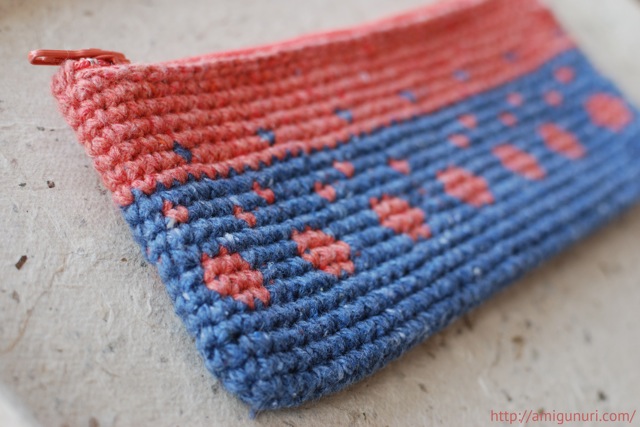 I have crocheted with recycled cotton yarn that gives it a strong and delicate texture. I have combined two colors creating a jacquard motif with circles and dots.
I love to draw with crochet hook different geometries. You can design and knit whatever your imagination wants. Create!
100% Handmade with love in Mallorca
---
'Hiru-bi' es un bolso de mano ideal para llevar tus cosas más personales.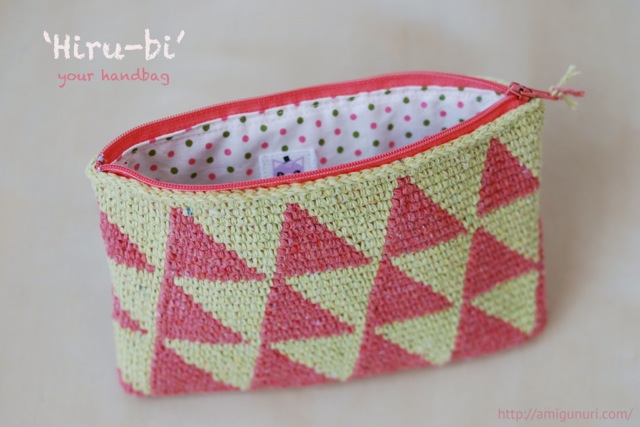 Lo he tejido a mano con un hilo de algodón reciclado que le da una textura firme y delicada. He combinado dos colores creando un motivo 'Jacquard' a base de triángulos. En el interior he cosido una tela 100% de algodón de lunares y le he puesto una cremallera como cierre.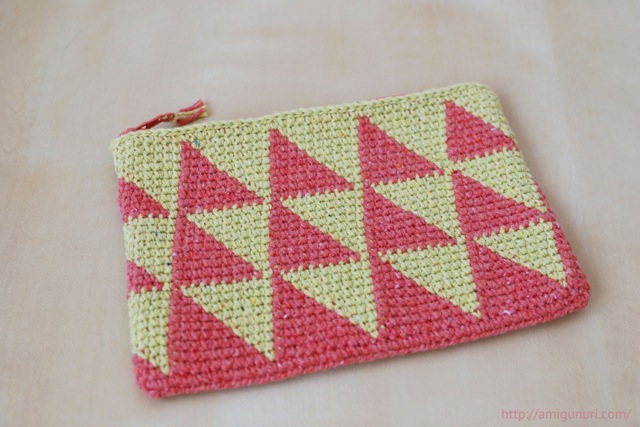 ¿Quién dice que los círculos y las rayas no son combinables?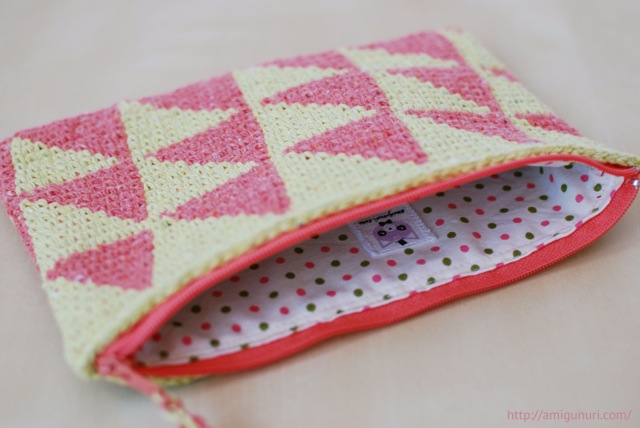 Su diseño y medidas, 21x14cm, son ideales para lucir como bolso de mano, pero también lo puedes utilizar de porta documentos, neceser o estuche. Tu eliges su uso en cada momento.

I'll knit for you. You can choose the color combination that you like.
Do not doubt, contact me.
100% Handknit by me with love in Mallorca