Welcome Alex!
---
I would like to introduce you to my cousin Alex.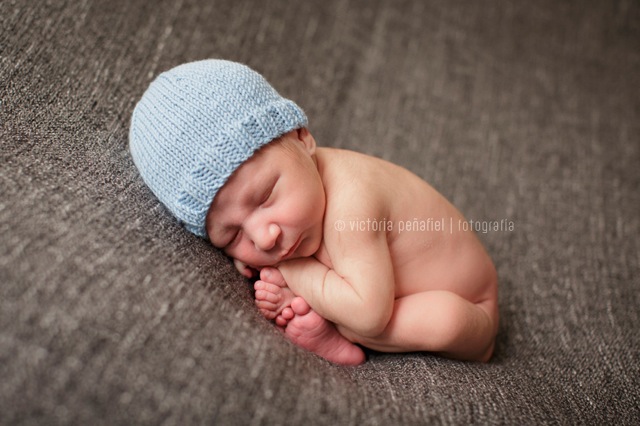 His mom and dad choose Victòria Peñafiel to portray him in his first days of life.
I attended the whole session: simplicity, gentleness, kindness, peace and elegance, just what I see in her photos. With patience, unhurried, respecting the rhythms of the newborn and a lot of empathy with his parents.
I knitted a sky blue hat for the occasion. A classic. 😉
Hand knit by me with love.
Tags: bebe, bonnet, classic, fibrasnaturales, handknit, hat, lana, merino, natural, newborn, newbornphoto, newbornphotoprop, reciennacido, soft, sweet, wool