---
I back to the wonderful OPENstudio79 to teach you to crochet a net bag. 'Xarxa' is very handy, it expands and increases its capacity. It is perfect to take a walk on the beach.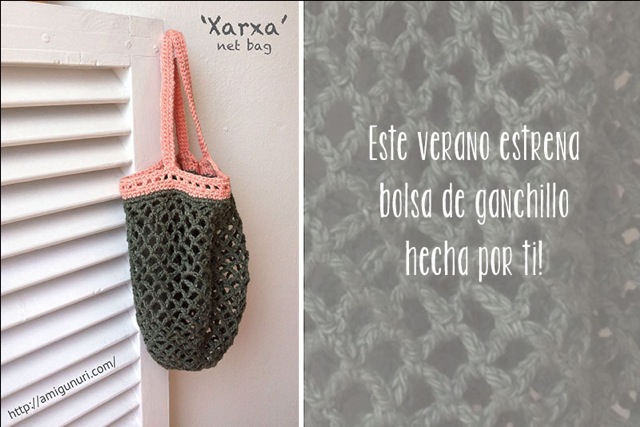 What will we do in this workshop?
It is a good opportunity to learn and consolidate knowledge of basic crochet.
– To read a crochet pattern
– To knit in the round
– To work with markers
– And to adjust the pattern to your needs.
Workshop includes:
– 3 Vinnis Colors Bambi o Serina skeins of organic cotton and bamboo (you will choose your combination colors)
– the pattern
– marker to counting rounds.
Next dates:
We will divide the workshop in two sessions of two hours each.
Friday 12/06/15 18:00h – 20:00h
Friday 19/06/15 18:00h – 20:00h
You can make your reservation in OPENstudio79.
If you are interested, but you can not come these days, contact me.
*For this workshop you need a 4mm crochet.