I'll knit for you. You can always choose the color combination that you like. Do not doubt, contact me
---
If you want to give a different look to your camera strap, 'Kami' is the best solution.
Every photographic event is different. Dress your strap for every occasion.
These camera strap covers are interchangeables and very easy to place.
I crocheted them with mercerized cotton, making them more resistant and smoother.
Two sizes are available, Nk and Cn, two of the more utilized straps. If your strap has different measures or you want another color, contact me. I'll knit just for you.
100% Handmade with love in Barcelona
---
I've been working with recycled cotton and I love the results. It has a solid and delicate texture. Combining colors and crochet I give it a new life, making into a very practical 'chic' pouch. Taking inspiration from the seasons, I've chosen four 100% cotton fabrics for the inside with designs that complement the outside. It has a zipper, so your stuff are safe. So, was born 'Season'.
A combination of colors for each season. There are three sizes of '
'Season'
pouch.
I love natural fibers.
100% Handmade with love in Barcelona
---
Knitting a 'Fantasy' foulard in lilac tones for Gangadevi. It will travel to India tomorrow.
To know more about what I lived in Anantapur, read me.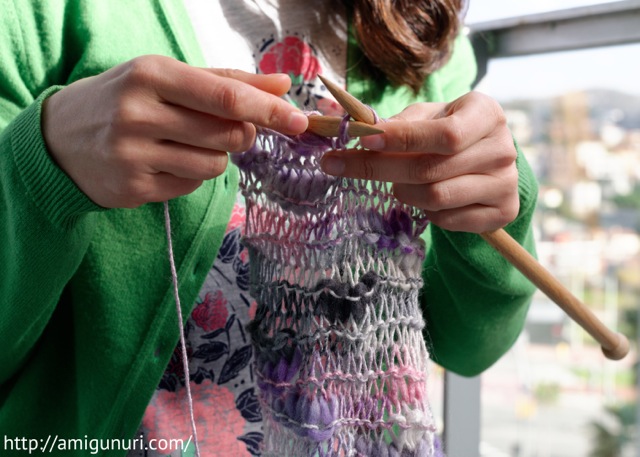 This foulard is hand knit with a bamboo-wool yarn that gives various thicknesses, creating a special texture and it is irresistibly soft.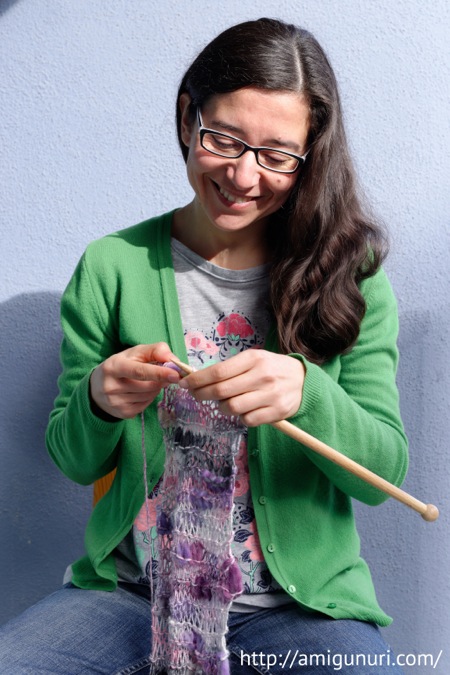 100% Handmade with extra love in Barcelona
Posted on 2013-12-11
in accessory, customized
by nuria
---
These are the mittens I've knitted to protect my hands from the cold. So my fingers are free and they can continue touching 😉
I've crocheted them with Merino wool and seamless. I love its softness, ideal for knitting garments that will be in contact with skin. I've tailor-made, so get my hands tight. On gray days like today, what better to bring a touch of color with orange.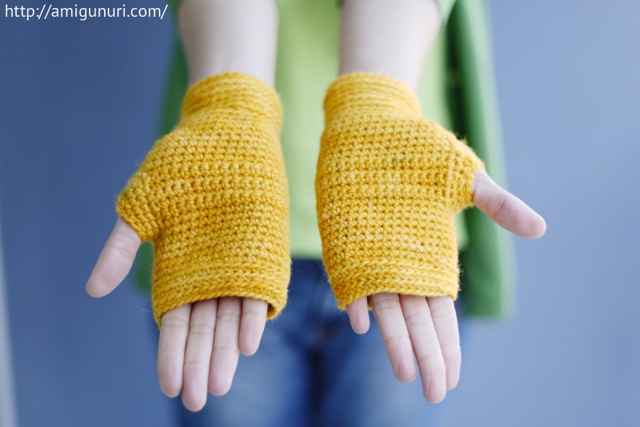 100% Handmade with love in Barcelona
---
'Bamboo' Foulard is hand knit with a special bamboo yarn. Irresistibly soft.
It is very stretchy. You can manipulate it to achieve different textures. You can use it like a wrap or a blanket too.
Choose your 'Bamboo' color.
Bamboo is softness and strength. It is also breathable, antibacterial, quick drying, capable of deodorization, absorbent, excellent permeability and 100% biodegradable.
Thank you so much to Victoria Peñafiel for her beautiful photo of Lotta wrapped with 'Bamboo' foulard.
All products are handmade by me with love!
---
These are my hands knitting a foulard with bamboo for newborn.
I love bamboo, it is super soft and strong. A great combination.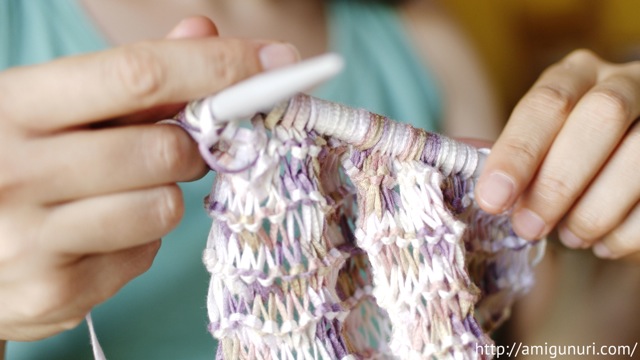 100% Handmade with love in Barcelona