'Cocoon' wrap
---
'Cocoon' wrap is hand knit with a a yarn that gives various thicknesses, creating a special texture. You can use it like a blanket too. Ask me for more colors.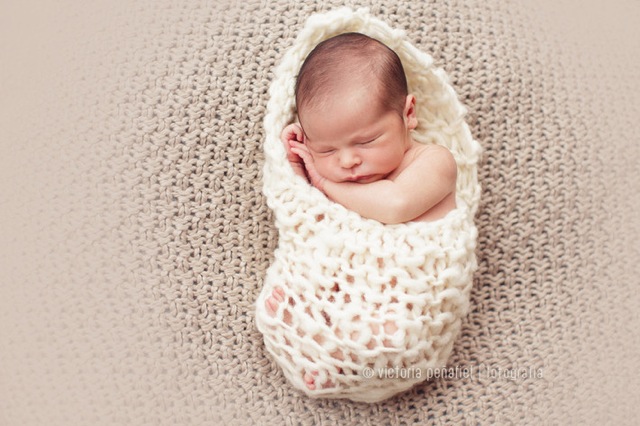 Thank you so much to Victoria Peñafiel for her beautiful photo of a newborn wrapped with 'Cocoon'.
Hand knit by me with love.
Tags: alpaca, bebe, blanket, cocoon, cream, ecru, fibrasnaturales, handknit, nature, newborn, newbornphoto, newbornphotoprop, photoprop, reciennacido, soft, sweet, wool, wrap