Owl dreams
---
I'm sure about one thing: Owls dream. But… About what?
Perhaps with the sunlight, branches of giant trees, hunt the stars in a dark sky … To be fish and dive into the sea?
You know Bubo. He is a very sweet little owl who always wants to carry with you. He will bring you luck and he will protect you in the dark. Choose your color.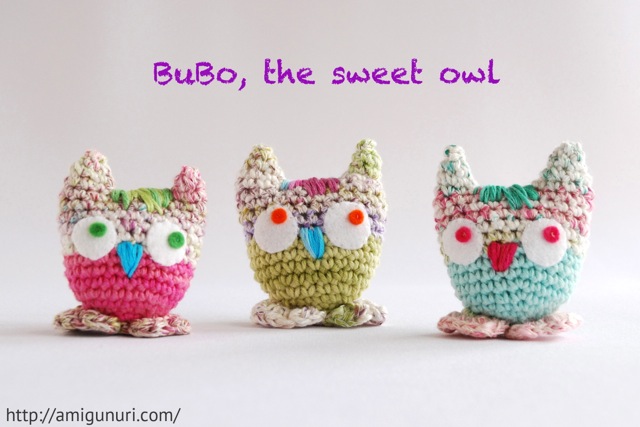 Owl is a symbol of wisdom and is sacred in some places.
If you want BuBo, please contact me.
100% Handknit by me with love
Tags: animal, BuBo, cotton, doll, dreams, Halloween, handmade, owl, silk, sweet, wisdom, wool